Stove Restoration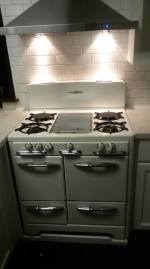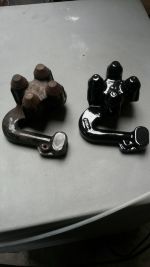 Are you looking to restore a vintage or antique stove for your own household use? With the help of Antique Stove Restoration of Texas, you'll be able to honor your love of Americana and enjoy the seamless functionality of a brand-new stove. Restoring antique kitchen stoves demands a level of expertise that only a few appliance repair specialists possess, and luckily our team has it in spades. We have over 40 years of experience in the trade, delivering beautiful antique stove restoration to homes and businesses throughout Dallas, Fort Worth, and beyond. When you want to restore vintage stoves and ovens, we're the only team to call. 
At Antique Stove Restoration of Texas, we're equipped to refurbish antique stoves of all makes and models. That's because our 40+ years of experience have given us the knowledge and ability to replace worn-out parts, repair broken components, and bring antique stoves back to their original beauty and shine. Call our team today if you're interested in vintage stove restoration for any of the following brands: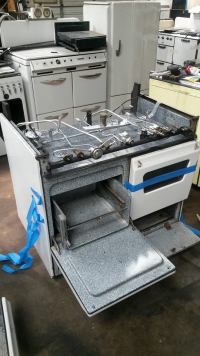 We've been repairing and restoring antique stoves since 1972, and we're ready to bring you the impeccable stove restoration results you deserve. Whether your model is gas or electric, residential or commercial, our team has the solutions you need for impressive, vintage stoves and ovens. Learn more when you call today!
Antique Stove Repair
Antique Stove Restoration of Texas is also available to repair vintage stoves and ovens. Our antique stove repair services are backed by more than four decades of experience in the appliance repair trade, so you can rest assured that our technicians will be able to get straight to the bottom of whatever ails your antique stove. When it comes to vintage stove repair, you won't want to trust just any appliance repair company. Instead, you want a team you can count on for proven workmanship and long-lasting results. If you're ready for antique stove repair in Dallas, don't wait—call or e-mail us at your earliest convenience.